Employee interview: Brenda, administration returnables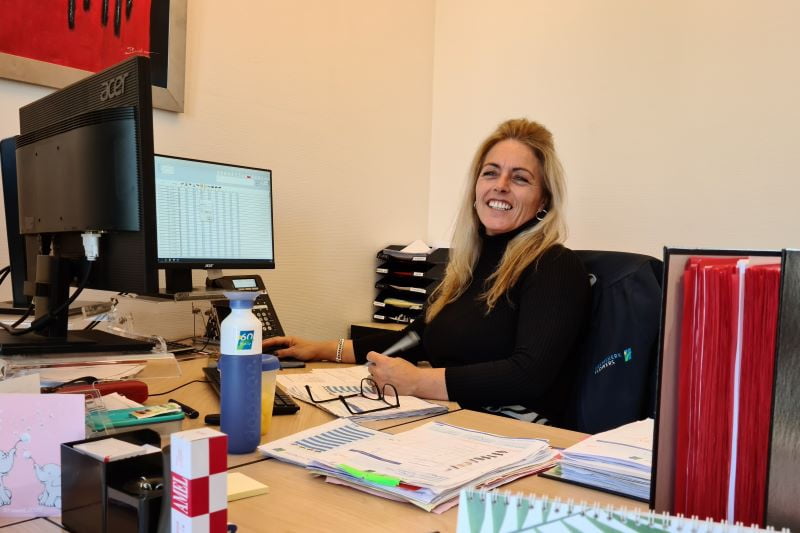 Brenda Vierbergen, administration returnables
The administration of returnables is quite a job. Luckily we have Brenda Vierbergen and Jolanda van Delft to do it. How does the administration of returnables work, could it be done more easily, and who is Brenda Vierbergen? We'd love to tell you all about it!
How did you end up at Heemskerk Flowers?
Brenda was already working for Heemskerk Flowers at the age of 19. For the first three months this was through an employment agency called Luba, and then she became a permanent employee. Brenda has always worked for us in the invoicing department, and recently she and her colleague Jolanda were made responsible for administering returnables. Brenda worked in our old building at the auction house for years, took a break during the recession, but is glad that she came back to us.
What work do you do?
Essentially it's all about the returnables, and it might not seem like it, but it involves a lot of work and a lot of money. The work includes recording returnables from Dutch trips, for example, but the returnables that leaves our location must all be recorded too. Our customers inform our carriers via the returnables note how much and what sort of returnables they are returning. This is signed by the driver and taken away. As soon as the customer has submitted the returnables note via the app or e-mail, we credit it immediately. The carriers periodically send us a summary of inbound and outbound returnables at their location. This shows us what returnables has not yet been processed and is therefore still at the carrier's depot.
Administering this can be complicated, because we obviously cannot visit the carrier's depot. Only when we have physically received back our returnables is the carrier's balance amended. Our returnables app makes it much easier and quicker. Simply scan the signed returnables note with the app, and it'll be sent straight to us for checking.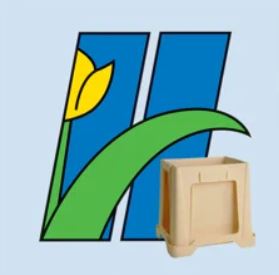 Tell us about your private life
I live with my partner and we have four children together, all boys. We are a blended family: the two oldest children are mine and the two youngest are my partner's.
What do you most enjoy about your job?
What I most enjoy about my job is working with my colleague, as well as the family business itself, of course. The work is very varied and renders a service. I also think it's great to see that we have taken big steps and have made improvements to the department and the registration. It's also good to know that Jannet (from the board) is always happy to think along with us and make difficult decisions.
Do you ever encounter any issues?
When you're working with things that really are located all around the world in both storage and shops, it's sometimes a challenge to get everything to balance. Sadly some of our colleagues don't immediately recognise the need for the returnables registration, which means that reimbursements are sometimes issued incorrectly. Obviously we are trying to educate - as you might call it - them about this as effectively as possible. As a result, registration then soon changes from 'nice to do' to 'must do'.